Quick Links
Blog

Subscribe to Blog RSS Feed
Associations we belong to...
Lenders we deal with...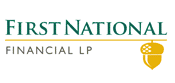 Market Commentary
July 18, 2012 - Bank of Canada Interest Rate update
July 18, 2012 @ 2:26 PM by:
As expected the Bank of Canada is holding its benchmark, overnight rate at 1% for the 15th consecutive setting. In the accompanying policy statement the bank said the decision was made in light of the current global economic situation. It also downgraded this year's economic growth projection from 2.4% to 2.1%. The bank releases its Monetary Policy Report tomorrow. Yields continue to drift down.

A growing number of analysts have been backing up the time line for an interest rate hike by the Bank of Canada. Through the last quarter of 2011 and the first quarter of this year the call was for a 25 to 50 basis point hike by late 2012 or early next year. Now that's being rolled back to the middle of 2013.

Slowing economic growth in Canada, the U.S. and China, and the unrelenting economic problems in Europe have handcuffed our central bank. It has been looking to raise rates in an effort to slowdown the growth of household debt in Canada. But the BoC did get some relief with Ottawa's imposition of new lending rules for high-ratio mortgages and new mortgage qualification limits. The regulatory moves amount to a de facto interest rate increase in the housing sector and, anecdotally at least, appear to be having the desired, cooling effect.
Broker Corporate Office - 426 Willingdon Ave, Burnaby, BC V5C 5G4 | Brokerage #123456
License# 112233 | Copyright © 2019 All Rights Reserved

Mortgage Website Powered by Roar Solutions