Quick Links
Blog

Subscribe to Blog RSS Feed
Associations we belong to...
Lenders we deal with...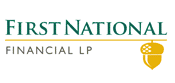 Market Commentary
Dr. Sherry Cooper Speaks out on interest rate momentary CHILLAX.....
December 5, 2018 @ 2:16 PM by:
Dr. Sherry Cooper Speaks out on interest rate momentary chillax.....
As was universally expected, the Bank of Canada's Governing Council held overnight interest rates steady at 1-3/4% as it heralded a weaker outlook for the Canadian economy. The dovish tone in today's Bank of Canada statement is in direct contrast to its attitude when it last met on October 24. Since that time, the global economy has moderated, and oil prices have fallen sharply. Troubling prospects for Alberta's energy sector have weighed on the economy as the U.S. has expanded shale oil production. Benchmark prices for 'western Canadian oil--both heavy and, more recently, light--have been pulled down even further by transportation constraints and a buildup of inventories'. The Notley government in Alberta ordered production cuts this week leading the Bank to conclude that Canada's energy sector will be 'materially weaker'' than expected.
The Canadian economy grew at a 2% annual rate in the third quarter, mainly in line with the Bank's expectation, however, September data suggest significantly less momentum going into Q4. The biggest disappointment was the plunge in business investment, which likely reflected trade uncertainty (see chart below). Business investment outside of the oil sector is likely to improve with the signing of the new trade agreement USMCA, the new federal tax measures to improve capital depreciation write-offs, and ongoing capacity constraints.
Bottom Line: "Governing Council continues to judge that the policy interest rate will need to rise into a neutral range to achieve the inflation target," the bank said in the statement, adding the appropriate pace of increases will depend on the "effect of higher interest rates on consumption and housing, and global trade policy developments."
"The persistence of the oil price shock, the evolution of business investment, and the Bank's assessment of the economy's capacity will also factor importantly into our decisions about the future stance of monetary policy," the bank said.
As recently as October, investors were expecting at least three more rate hikes in 2019. Currently, those expectations have lessened to no more than two. The Bank had previously estimated the 'neutral' range for overnight rates at between 2.5% and 3.5%. Today's more dovish statement might well indicate that rate hikes over the next year will be to levels well below this neutral range.
Broker Corporate Office - 426 Willingdon Ave, Burnaby, BC V5C 5G4 | Brokerage #123456
License# 112233 | Copyright © 2019 All Rights Reserved

Mortgage Website Powered by Roar Solutions