Quick Links
Blog

Subscribe to Blog RSS Feed
Associations we belong to...
Lenders we deal with...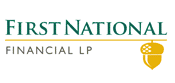 Market Commentary
Current Real Estate Market Opportunities for Investors, Property Owners and Tenants
February 21, 2012 @ 3:35 PM by:

Posted in
Buyers/Tenants Representation
|
Sign up to receive our Newsletter
|
Back to Main Blog Page
We have many businesses for sale ! From Manufacturing, to Service, Retail and Restaurants, if you know someone who is looking to buy or sell an established business with a good location and steady clientele, please let us know !

Looking for large manufacturing operation that may want to lease or buy a property in ideal location, central Surrey, zoned for industrial lease. It is 62,000 square feet of facility and storage on two acres of land. Listed at $5,000,000 but vendor willing to entertain lower offers as he's looking for a quick sale. Potential leasees please inquire for rates.


Looking for residential multi-family developer for purchase of land in New Westminster in ideal location. I also have a potential site in Burnaby.


Looking for investment partner, ideally familiar with real estate development, for a highrise project in booming Regina Saskatchewan. This project is 50% presold and ready to break ground. Minimum $1,000,000 investment, but ideally $2,200,000, with projected return of 64% over 2 years. Have you read about the prices of Canola lately?


Looking for potential investment partners for residential single family homes in upscale subdivision of booming Regina Saskatchewan. Minimum Investment $150,000, with projected return of 50% annualized.


Looking for a buyer for a single family property in North Burnaby. Four bedroom home, excellent family starter home at $659,000. Owner willing to lease back the premises if our buyer is revenue property investor. Many homes in North Burnaby sold over asking price since January 2012. Most homes are going for well over $730,000 so this is a very well priced home. View a link to the listing at:

http://francinetracey.hqreservices.com/officelistings.html/details-21729413




Looking for potential investment partners for multi family development in Fraser Street Corridor of East Vancouver. Minimum investment $50,000.


Looking for development sites zone multi-family, or industrial. Developer willing to buyer outright or join venture with land holder if landholder prefers to profit from the venture.


Looking for a multi-family apartment building for my purchaser who wants to buy a building with 20-30 units in the Fraser Valley or Edmonton Markets. If you know somebody that owns such a building, please refer them even if you're not sure if they are interested in selling.


Looking for an Industrial Property or Retail Strata/ Strip Mall in the $6-8,000,000 price range for an investor that has about $3,000,000 to place. This investor will consider taking on an investment partner who might want to purchase something of higher value
Broker Corporate Office - 426 Willingdon Ave, Burnaby, BC V5C 5G4 | Brokerage #123456
License# 112233 | Copyright © 2019 All Rights Reserved

Mortgage Website Powered by Roar Solutions