Quick Links
Blog

Subscribe to Blog RSS Feed
Associations we belong to...
Lenders we deal with...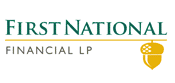 Residential Real Estate High Ratio Loans
As a business owner, you have almost unlimited leverage when financing your own home. With as little as 10% down or equity requirement, you can purchase a home based on your stated income rather than full analysis of your tax returns or business financials.
As a business owner, our lenders have confidence in your ability to manage money. They will approve the loan you are looking for as long as your stated income is reasonable for your business or profession. Apply for a stated income commercial loan today. We can usually tell you if you're eligible right over the phone
Broker Corporate Office - 426 Willingdon Ave, Burnaby, BC V5C 5G4 | Brokerage #123456
License# 112233 | Copyright © 2019 All Rights Reserved

Mortgage Website Powered by Roar Solutions