Quick Links
Blog

Subscribe to Blog RSS Feed
Associations we belong to...
Lenders we deal with...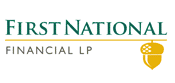 Residential Financing For Business Owners
Genworth Insured Loans
Genworth mortgage insurance gives you the best rate available on residential financing.
Alternative High Ratio
As a business owner, our lenders have confidence in your ability to manage money.
Residential Conventional Financing
For those applicants putting 25% down or more, these mortgages have more flexible product options, including Line of Credit.
Broker Corporate Office - 426 Willingdon Ave, Burnaby, BC V5C 5G4 | Brokerage #123456
License# 112233 | Copyright © 2019 All Rights Reserved

Mortgage Website Powered by Roar Solutions